For Elementary Students

Teachers can open a free Epic! account and create up to 36 profiles for students.  Access thousands of  e-books and audiobooks at appropriate reading and development levels for elementary students.  The high-quality audiobooks allow for students to turn the pages and follow along as they listen to the professional readers.  Ask Ms. Binder or Mrs. Megivern if you need help!  
For Middle School Students
To access thousands of e-books and audiobooks, simply click on the Listen Up Vermont logo and log i
n to the "Milton Jr/Sr High School" account using your student ID as your user login.  Once logged in, click on the Kids & Teens section to browse some of the best e-books and audiobooks.  Materials can be downloaded to personal devices or read/ listened to directly in your browser.   Ask Ms. Binder or Mrs. Megivern if you need help!
For All Grades
Check the "Kids" tab on the Kids Learn Out Loud site (scroll down) for some great downloads of classic kids' books, high-interest non-fiction, and even some recordings of historic speeches such as Martin Luther King Jr.'s "I Have a Dream" speech.  This site does have ads.
Search Storynory for audio versions of fairytales, classic books, myths and legends, poetry, and more.  The site even includes original stories written by contributors to the site, and features writing competitions for students.  Read along as you listen.  This site does have ads.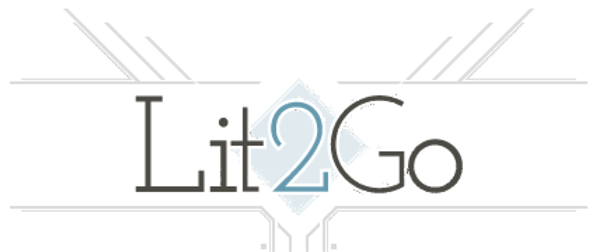 Lit2Go is a crisp and clean site which offers a wide range of audiobooks with text so students can read along if they choose.  Search by author, title, genre, or by collection.  The site will appeal more to our older elementary and middle school students.  No ads!

The International Children's Digital Library houses some 4,619 books in 59 languages.  Read them for free online.  The site allows users to customize their searches with many different search options and choose the languages and cultures they wish to search.  A great way to practice languages and learn about other cultures through literature.  Some e-books are offered in dual languages.